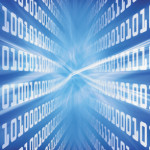 Expand your target market. Increase response rates. Reduce postage costs while improving deliverability. Whatever your goals, our full range of data management services can help you achieve them by better targeting your mailings and digital communications.
We can help you find valuable new prospects by "mining" our continuously updated database of over 200 million postal and permission-based email addresses. For best results use both channels in the same campaign, and of course, test key variables to improve your long-term ROI.
And don't worry if you're new to the world of marketing data. We know it can seem complex, so we take you through it step by step. For example, we provide you with detailed counts and demographics for your campaign at no charge, so you can review and confirm that the criteria meet your needs prior to purchasing a targeted marketing list.
In addition to very detailed geographic selections, following are just a few detailed demographics we can use to find your next big customer:
Business Demographics

| | |
| --- | --- |
| Industry or SIC code | Annual Revenue |
| Number of Employees | Job Titles |
| Building Size & Ownership | Manufacturing indicators |
| Number of computers | |
Consumer Demographics

| | |
| --- | --- |
| Age | Home Ownership/recent movers |
| Association membership | Leisure activities |
| Buying behavior | Music preferences |
| Ethnicity | Occupation |
| Charitable contributions | Pets |
| Family type/children | Subscriptions |
| Financial information | Vehicle ownership |
Data Security
Major corporations such as Target are not the only ones who must make a top priority of protecting consumers' confidential information. Your organization must also—and we're here to help you do it.
We can process your data and documents in our SSAE 16 SOC certified facility. Our best-in-class processing and handling procedures create an environment that enables your critical programs to run flawlessly.
Predictive Analytics
Better targeting leads to better results. Using predictive modeling, we can analyze your customer data or recent mailing results to find prospects who are most likely to respond to your next offer.
Even if you have a "mountain" of data, our analytic tools and expertise can extract many valuable, factual insights, including a description of your ideal customer for a given product, service, or offer.
Knowing your "model customer" in detail can give your organization a major competitive advantage—but it's only the beginning of what we do to improve your marketing results.
We then apply your model to our database of over 200 million consumer records, combined with over 300 demographic selections, to identify individuals most similar to your model. The result is a mailing list which has the potential to dramatically improve your marketing ROI.
Data Segmentation
Even if you already market your services or products based on segments, are they giving you the results you need? If not, let's talk about a new approach to segmentation. We can customize a segmentation view for you, or recommend one you might not have considered. For example:
Propensity to buy segments
Behavior and needs based segments
Fastest growing customer segments
Most profitable customer segments
Responders to your offers in segments
Enhance Your Data
Append Services is a proven effective method to increase and refine your email and postal lists, integrate your communications, and reach customers more cost effectively by leveraging our massive national database.
Phone Appends: We verify and/or add phones to your consumer or business list. Need a list with DNC (do not call) records scrubbed out? No problem!
E-mail Appends: Have a list of customers you would like to e-mail? We can append e-mail addresses to any direct mail list, following all CANSPAM regulations, and give you back a database that can be used again and again.
Deceased-Name Suppression: we mark any of your records where the contact is "no longer with us."
List Hygiene
Data quality and hygiene are two important aspects of an effective direct mail campaign. As part of our full-service mail solutions, we offer National Change Of Address (NCOA) services, delivery-point validation, merge/purge processes and postal optimization to update and affirm the accuracy of your data, eliminate errors, and save you time and money.
What is NCOA? (National Change of Address service)
NCOA is a service where we match your list to the U.S. Postal Service (USPS) National Move File containing over 125 million changes of addresses. We can then return your data with any changes reported to the USPS.
If you plan to mail 10,000 pieces at $.50 each including postage and your list has 10% NCOA matches, you would
save $500.
NCOA does more than simply comply with USPS Move Update requirements. Nearly every list will benefit by 5% to 10% from using our NCOA service. The USPS requires lists to be updated with the newest mover data to receive discounted automated postal rates.
Every year there is a 20% chance that someone in a household will move, so using NCOA is a very inexpensive way to keep your list clean and improve mail deliverability.