For more than 30 years, giving clients the best in marketing-communications quality, service, value and speed has been our focus at Print & Marketing Solutions Group.
Your organization's marketing needs and priorities can change quickly—and sometimes dramatically. So our approach is not to be the biggest, but the most flexible, responsive provider of printing, fulfillment and marketing-data solutions, as well as select online tools that integrate with them.
a wide range of innovative marketing solutions
high quality printing, fulfillment, and other services
competitive pricing
speed to market
The key to this approach: our nationwide consortium of highly efficient "niche" production facilities. Because each of them has specialized capabilities—and they work so well together—we're able to consistently deliver: While clients often choose us for these strengths, they tend to stay with us for another: our ability to help them plan and execute the details of campaigns we produce for them. It's a service we're glad to provide, because we've seen over and over that the most successful programs are not necessarily the biggest or "most creative," but the best planned.
Print & Marketing Solutions Group is a longtime, active member of:
Association Forum of Chicagoland since 2003
American Marketing Association (Chicago chapter) since 2009
Promotional Products Association International since 1991
Print Services & Distribution Association since 1989.
About Mark Sterne, President
Mark Sterne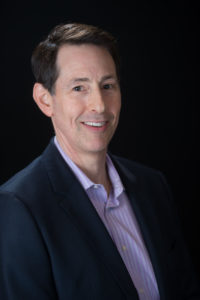 has served on the board of the Chicago chapter of the American Marketing Association for three years.
During 2013-14 he was Director of Marketing Technology, helping the association implement and better utilize marketing automation and technology. The board defines strategy and guides the planning of more than 50 events a year for more than 1,000 members and over 10,000 other Chicagoland marketers.
Print & Marketing Solutions Group began in 1987 when Mark Sterne founded Express Printing & Promotions. His interest in marketing communications was sparked in his youth, as family members in the printing business shared their knowledge with him.
After graduating from Indiana University's Kelly School of Business, Mark worked as a consultant for Accenture and RSM McGladrey, analyzing clients' business challenges and proposing solutions, often software-based.
This experience led him to start his company with a growing interest in the many technologies transforming marketing, both "offline" and online. Reflecting this trend, in 2013, he re-named the company Print & Marketing Solutions Group.