The better you know your audience, the more effectively and efficiently you can market to them. Your goal isn't simply to gather data, but to build strong relationships. There's an "art to it," and—as in any conversation—you need to:
Use the prospect's name in a way that captures her attention
Ask intelligent questions that the prospect finds meaningful
Follow up promptly and continue leading the conversation
Use more than one channel of communication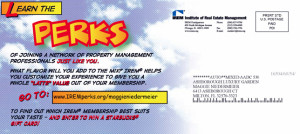 Personalized URLs (PURLs), such as www.yourdomain.com/Chris.Jones, can help you do all that. When featured prominently in direct mail packages or email messages, PURLs often increase response by more than 50%. How?
First, by catching your prospect's eye. Most people haven't seen their name as part of a URL in a mailing or email, so it's immediately intriguing to them. More than just an ego boost for the recipient, the PURL also implies you have prepared something especially for that individual.
The personalized experience continues when the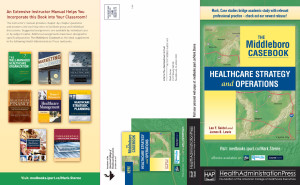 prospect clicks or types the PURL and goes to a unique landing page featuring his name and other variables of your choice. Here you can easily test offers, copy, pricing, audience, and more—all without the expense of printing multiple versions.
Or, just as valuable, use the personalized landing page to ask your prospect's needs and preferences. Besides strengthening the relationship, you will gain insights to segment your audience, so that future marketing efforts are more relevant to them and more cost-effective for you.
Either way, when the prospect visits that page, what happens next is both automated and fully tailored to your marketing goals:
Redirects: Based on answers to survey questions or other actions taken on the page, send the prospect automatically to a specific URL on your site.
Additional Questions can be asked based on answers to previous ones.
Followup Communications, such as carefully timed emails, direct mail, and text messages, can be sent based on actions taken, survey answers, or other criteria you set.
Team Notifications: Send your Sales team or other teammates automatic emails showing the prospect's actions on the landing page.
Integration: All data from prospects' visits can feed into your CRM system and/or most major sales-management programs.
Analytics: Captured in real time, all prospect-visit data can be viewed on a password-protected, online dashboard or downloaded to a CSV file.
From lead generation to direct selling to building and strengthening customer relationships, PURL campaigns greatly improve your organization's skills in "the art of conversation" with your audience. Let us help you capture their attention and deliver the most relevant experience possible.
See how a PURL can fit into an integrated marketing campaign by clicking the diagram below (to show it at full size). A sample PURL link is shown in step #2 of the diagram: