There's a reason we chose the name Print & Marketing Solutions Group: what matters is the complete solution we provide you, not just the printing. The difference between the two is our services.
Which of these value-added services is right for your next campaign? It all depends on your organization's goals and needs—which of course can change quickly. So we've designed these services to be highly flexible:
Whether you're experienced with these services or not, we know you have a lot more to do than manage the details
of them.
That's where we can help you the most: let us keep you in the loop on key elements of these services, and leave the time-consuming minutiae to us. We're glad to take full responsibility for any project you entrust to us.
Maximizing your direct marketing ROI is our goal. Because we print a wide variety of direct mail formats, we know the "ins and outs" of data processing, personalization, and fulfillment services needed for each of them. Count on us for: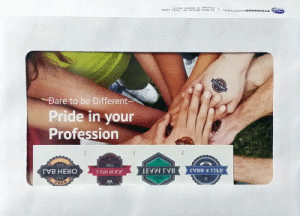 Personalized letters: full color variable or black imaging
Customized fulfillment programs
Web-based ordering and fulfillment with CustoMarcom Portal
Postcards: high impact, lower cost per thousand
Variable-data direct mail
Mail Appeal: Unique, interactive envelope with matching inserts
With our experience in managing the services you need, and our ability to respond quickly when your project's details change, it just makes sense to trust Print & Marketing Solutions Group.