Merch – SWAG
When your audience—members, clients, prospects, brand ambassadors—receive one of our promotional items with your logo and message on it, they will not simply "notice" your brand but appreciate and remember it longer, because that item is tangible, unusual, shareable, and in many cases very reusable.
How you select a promotional item is as important as the item itself. We take the time to understand your audience, your goal(s), your competition, and more. Our recommendations are always customized to the client's needs.
Whether it's a new-product launch, lofty sales targets, or some other goal you're after, your brand has to connect both emotionally and mentally with the recipient. With that in mind we help you select the "right" item and customize it especially for your audience.

If you already know the Merch category or specific SWAG item you want, search our online catalog of over 1,000,000 items for the perfect Merch, promotional product, or business gift. You can easily search for products by product category, keywords, color, and price.
Some of the most popular categories of promotional items we offer are:
| | |
| --- | --- |
| Apparel and Clothing | Food Gifts |
| Pens and Writing Instruments | Calendars |
| Magnets | Bags: Duffel, Totes, Cases |
| Awards and Plaques | Dozens of other categories! |
How We Helped Two Associations Stand Out from the Crowd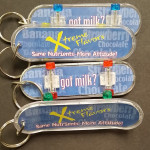 Dairy Management contacted us when they needed a promotion to encourage children to drink milk in schools. The challenge: They needed 9 million pieces, 3 million of them in two months, and their budget was under $0.25 each.
We designed a skateboard key chain, within budget, in five different colors with a custom printed "Got Milk?" insert which was distributed to schools throughout the country.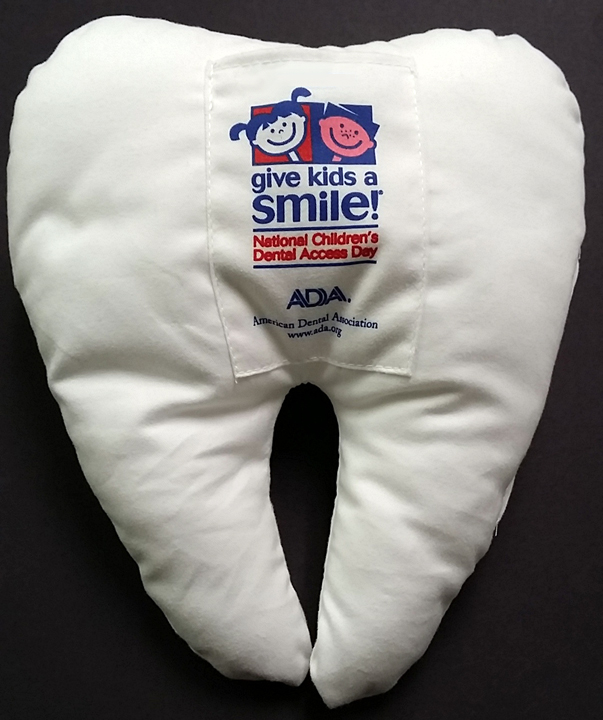 American Dental Association needed a unique promotion to attract children and their parents to an exhibit. We designed a custom "tooth fairy" pillow in the shape of a tooth. This one-of-a-kind item was distributed in record time, drawing a huge crowd to their booth.
Call us to locate that hard-to-find item or we can create a custom promotional program to meet your exact needs and make the impression you need.

Your Online Store of Branded Items for Members, Employees, Reps, Branches
Get the strategic advantage of an online "company store" where your members, sales reps, employees, branch offices or distributors can easily order Merch featuring the logo of your brand, product or service!
We can quickly set up a custom branded store to meet your needs and showcase your brand on a variety of items that you choose. Benefits and features include:
Simple-to-use online "storefront"
Display numerous items featuring your logo with no up-front inventory investment required
Centralize all of your Merch and other items in one easy-to-use portal
Maintain messaging and brand standards
Credit card or centralized billing
Storefront can be accessed on your web site or ours
DQS Inc. needed a company store where its ISO-consulting clients from around the world could order plaques, flags, banners, and other items proudly displaying one of 11 different ISO certifications they earned. Our solution:
We designed images of three different plaques and created virtual samples of many different items with DQS Inc. and ISO logos.
Without having to invest in inventory of these items, DQS Inc. quickly had an online catalog.
Clients ordered items announcing the certifications they had earned and branded with the DQS Inc. and ISO logos.
Visit the DQS Inc. Online Store created by Print & Marketing Solutions Group