Make Us Your Partner in Planning … Get Results.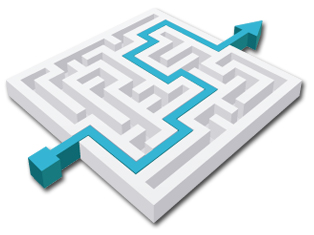 It's simple: Better planning leads to better results. High-quality, on-time, cost-efficient printing and marketing services are no accident. They happen when you work with a partner who's focused on helping you plan—not on selling. If that approach makes sense, let's discuss at no cost to you, no obligation, and 100% confidentially, your next marketing project.
Whether your project's goal is sales, leads, retention, awareness, or something else, Print & Marketing Solutions Group can help you plan three key aspects of it, based on our more than 25 years of print-production experience:
1) Brainstorming: Does your organization typically generate ideas "from within" for its marketing campaigns? Or do you rely more on an agency for creative concepts that will help your offers stand out? Either way, we can add value to your brainstorming process by sharing:
•new technologies in direct mail, print, and online marketing
•insights on the types of promotions that other organizations have executed recently
2) Feasibility: Already leaning toward a particular production format for your project? We can review your concept to ensure that its design will not trigger any production issues or unexpected postage charges. This step is especially important if the design is an unusual shape or size, or if your project will have multiple components.
There are other, more detailed feasibility questions you might not think of (Will this piece be machine-foldable? Can we print a high-quality logo on this premium?), but we do, and can help you with them . . . if you include us in your planning.
3) Affordability: Helping you get the most out of your budget is a strength of ours. For decades we've advised clients on issues such as, Should we send a low-cost mailer to a larger list, or a higher-cost piece to a more targeted list? And we can often help clients save money by recommending a minor design change or suggesting a production process they have not tried before.
Our ability to assist you in these three areas depends on how early you include us in the project discussions. The sooner you do, the more time we have to explore options for you and present the best ones to you.
Better planning can give your marketing programs—and thus, your entire organization—a competitive edge. Let us help you gain this advantage by making us your partner in planning, with no cost or obligation to you. Contact Mark Sterne at (847) 498-9640 or mark@printmsg.com.