Case Study: American Ceramic Society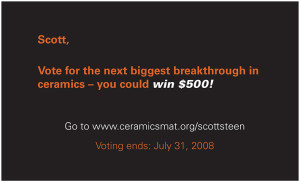 The American Ceramic Society for engineers needed help finding new members. We identified relevant mailing lists, used full color variable data print to personalize post cards, and implemented a PURL campaign.
This approach netted a response rate 270% higher than a traditional campaign and 10 times higher than prior campaigns.