Better By Association: We Can Help You Win, Retain and Sell Smarter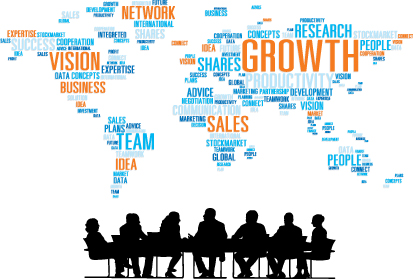 Professional associations and nonprofits today face many of the same challenges as service businesses:
"Winning" members, donors or customers is only the first task.
Retaining them comes next, and must begin immediately: loyalty and providing relevant service is not a "given"; it must be earned and maintained.
Selling additional services and products depends largely on the engagement, relevance and loyalty built through retention efforts.
Having worked with numerous major associations, nonprofits and other clients, Print & Marketing Solutions Group understands this dynamic, and sees how service businesses could benefit from taking this life-cycle approach to their marketing efforts.
"There really is a strong parallel," says Mark Sterne, president of Print & Marketing Solutions Group. "Association members and nonprofit donors expect more today—just as customers of larger service companies do.
"So we've helped our association and nonprofit clients take a more strategic approach to acquisition, retention, cross-selling and upselling." A few examples include:

The American Dental Association wanted to give their 52 chapters the ability to include their individual state and society logos on their decals to promote their local brand and build member loyalty.
Read about our Solution
American Veterinary Medical Association needed to renew lapsed members and learn why members did not renew from the response card.
Read about our Solution
The American Ceramic Society needed help finding new members.
Read about our Solution
"Programs such as these can benefit companies in healthcare, financial services, and other service industries," Sterne notes, based on his 27 years of work with clients on campaigns ranging from direct mail to email to catalogs, complex fulfillment programs and integrated marketing campaigns.
Print & Marketing Solutions Group offers the full spectrum of direct mail and print production services, from list selection to personalized variable data printing, multi-component fulfillment projects and postage/freight cost reduction programs.
The company's approach to all of these services is the same: Which solution(s) will maximize the client's response rate, leading to the highest ROI?
"The answer to that question can vary greatly from one client to another," says Sterne. "So we treat each client very individually."